Results for Mat & Dust Control near Statesville, North Carolina
Find the Floor Mat Services you need here including their locations on our map. Be sure to write a review to help other companies in their search for a quality mat or dust control service.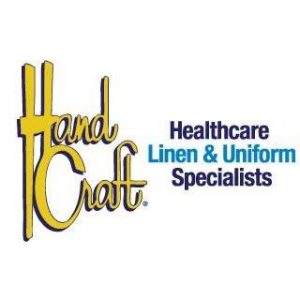 All Linen ServicesMat & Dust ControlTRSA Member (Textile Rental Services Association)HealthcareRetailLodgingCSC Network (Independent Laundry Member)JanitorialLinen Distributors
HandCraft Services offers the highest-quality medical linen and apparel products, along with highly efficient services. HandCraft Services and products can minimize your costs, enhance your facility's image and improve overall satisfaction.
LOCATION
744 Gallimore Dairy Rd
High Point, North Carolina 27265
United States
CONTACT
Phone: View Phone (888) 358-8671
Fax: View Fax (804) 231-5408



Clean Green CertifiedHealthcareHygienically Clean HealthcareJanitorialLinen DistributorsMat & Dust ControlRetailTRSA Member (Textile Rental Services Association)
We help businesses manage their brand, image and efficiency. We specialize in linen and uniform services for many industries. Whether you're a small family-owned business or a large corporation, we have your linen and uniform needs covered.
LOCATION
1325 Center Park Dr
Charlotte, North Carolina 28217
United States
CONTACT
Phone: View Phone (980) 785-1361