Listings in Mat & Dust Control
Find the Floor Mat Services you need here including their locations on our map. Be sure to write a review to help other companies in their search for a quality mat or dust control service.
TRSA Member DirectoryJanitorialMat & Dust Control
Swiss Cleaners and Uniform Services is a 4th generation, family-owned company in Rockville, CT. The Kloter Family has been operating Swiss since 1913. Our services include embroidery, heat sealing, dry cleaning, laundry, and more!
LOCATION
35 Windsor Avenue P.O. Box 825
Rockville, Connecticut 06066
United States
CONTACT
Phone: View Phone 1-860-872-0166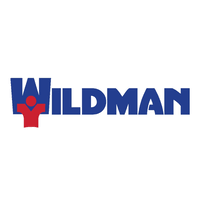 HealthcareJanitorialLinen DistributorsMat & Dust ControlTRSA Member Directory
We provide image, professionalism, quality, consistency, and value through our uniform rental programs, linen supply solutions, walk off mat protection systems, restroom supply, and environmental recycling of rags, absorbents, and PPE products.
LOCATION
800 S. Buffalo Street
Warsaw, Indiana 46580
United States
CONTACT
Phone: View Phone 866-369-1552

HealthcareHygienically CleanLodgingMat & Dust ControlRetailTRSA Member Directory
Our proud heritage of quality service was born in 1932, and our operation has been in the family ever since. Whether you are a large hospital or a small clinic we can create a service program that works for your business!
LOCATION
1705 Hooper Ave
Los Angeles, California 90021
United States
CONTACT
Phone: View Phone (213) 749-4433
Fax: View Fax (858) 452-2655



Food and BeverageHealthcareJanitorialMat & Dust ControlTRSA Member Directory
Metro Linen serves the DFW area and Houston with a strong commitment to service and a wide range of textile items, including high-quality tablecloths, napkins, garments, professional uniforms, dust control, towels, and aprons.
LOCATION
325 E. Industrial Blvd.
Mckinney, Texas 75069
United States
CONTACT
Phone: View Phone (972) 542-9328